Home | Biography | Discography | The Piano Man | Photo album | Gig guide | Links | Currently... | Guest book | Impressum
(photo by Burcu Yumrukcaglar)
---
with Tore Down House (Foto, Willy Backhaus)
---
with bass (photo by GŁnther Wertz)
---
with Jan Bierther in Fabrik K14 (photo by Peter Buchwald)
---
International Archtop Meeting Germany
Jan Bierther played as did his bassist Eric Richards an instrument made by Lietz. The exceptional instruments were reflected in the likewise exceptional performance of the two musicians. Another very fine example of how good a close connection between musician and luthier can be.
---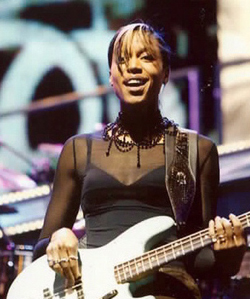 My most illustrious pupil ever!: the wonderful Yolanda Charles
---
Jazz Season : Jule & Elmar, Gilda & Martin and Eric
---
Le Cabaret au Casino, Monaco
---
a king today?
---
live : the Undercover Crew
---
playing the Blue Note in Botswana
---
Cosmics Chapter 90
---
posing with a student's bass (thanks Tommy!)
---
and with some students at Brighton Rock
---
Chris & Eric in Swabedoo
---
with the John West Big Band in Bern, Switzerland
---
---
Selma Garcia (the cover of our Smilin' Samba CD which includes two songs that I wrote with Selma)
---
Dave Wild , who crafted my basses
---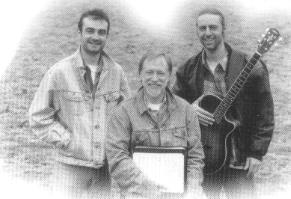 ---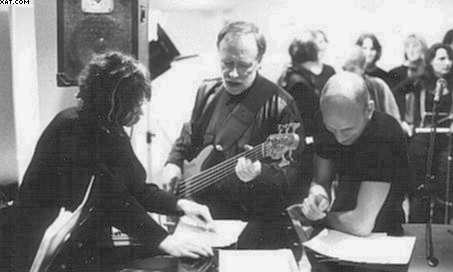 working hard at a rehearsal with the rocksiechor!
---
the publication
Home | Biography | Discography | The Piano Man | Photo album | Gig guide | Links | Currently... | Guest book | Impressum
© eric richards 1999